A centuries old Polish country estate inspired the architecture of Lisi Dwór.
Lisi Dwór is located in the lovely Polish countryside, the  Kashubian village of Czarny Młyn and the Baltic Sea are nearby. The Gdansk Airport and the Gdynia Train Station are a one-hour drive; car rentals can be arranged at Gdansk Airport. 
You will stay in the setting of unique nature, away from noisy and crowded resorts. Floating in the ambient silence, you will hear the murmur of the sea and the sounds of cranes.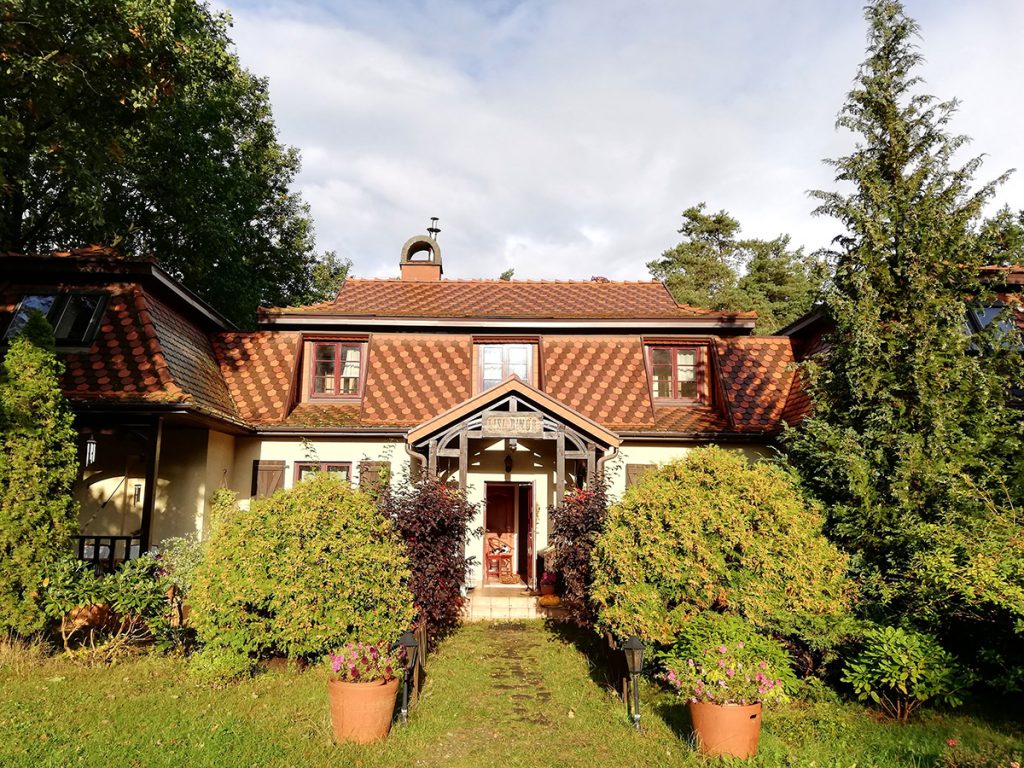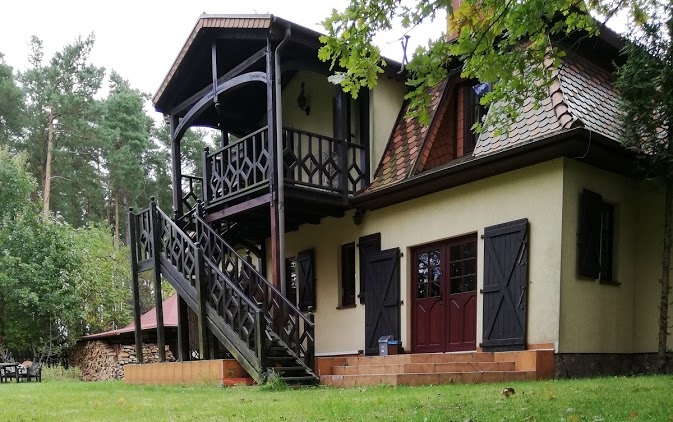 The place can serve individual, friends or family trips. It can also be used as a place for creative work or function as a suitable base for business meetings.
Open airs, development workshops for individuals and groups can also be held in the house.
At our guests' disposal is the whole house: Four bedrooms, two bathrooms and sauna.  Fully equipped kitchen, large living room with fireplace (60m3), television, and vifi.  
The mansion is prepared for taking up residence for the whole year.
8-10 people can be accommodated. This creates the atmosphere of intimacy and homelike comfort.
Development of the professional and personal competences at any time and place.
After many hours spent on coaching sessions in the company regime, I open the door of Fox Manor for Country Coaching,
We take advantage of rural life, which may give my clients a new perspective in the work on personal change.
This new coaching formula is dedicated to my clients who:
want to summarize the long-term effects of already completed coaching and plan further development
want to gain a new perspective in the process of implementing changes in professional or private life
Consider making a decision to start professional or personal coaching
Standard coaching formula extended by:
• Integration of all aspects of life
• Methods available at home and in the field
• Open time frame
• The client chooses the length of the session, paying for 2 hours of the standard session.
• The client chooses the elements from the proposed program:
- Stationary session
- Outdoor session (Coaching by walking)
- Lunch session
- Anti-stress exercises inspired by yoga and tai chi

High Season: June 1 to August 31, December 24 to January 1, Easter Holiday, 1st-3rd of May
200 Euros per day for groups of 2 to 5 persons.
37 Euros for each additional guest. Limit 5 additional guests.
Low Season: all year except noted dates above;
170 Euros per day for groups of 2 to 5 persons.
30 Euros for each additional guest. Limit 5 additional guests.
Price reduction:
1 night for free, with reservation over 14 days,
1 week for 960 Euros,
during low season
Children under 4 free of charge
Confirm your reservation by sending:
30% of the amount due to our bank account:
PL41 1050 1764 1000 0091 0665 1772,
swift: INGBPLPW
We speak Polish, English and Norwegian.
Check in time 4 p.m, Check out time 11 a.m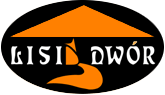 LISI DWÓR
Czarny Młyn 84-103
Leśna 16 POLAND
mobile.: +48 604-297-007
e-mail: info@lisi-dwor.pl
Please make sure that the house or room is free during the reserved time.